Practical, On-Farm Solutions for Complex Challenges
The challenges that farmers and ranchers face today are growing more and more complex. To achieve sustainable solutions to these challenges, scientists, educators and producers must work together to test theories in real-world, on-farm situations. However, for this approach itself to be sustainable, there must always be a strong pool of agricultural scientists rising through the ranks who know how to use collaborative, applied research to address the real-world needs of farmers and ranchers. This is the cornerstone of the SARE Graduate Student Grant program. 
---
Available in Print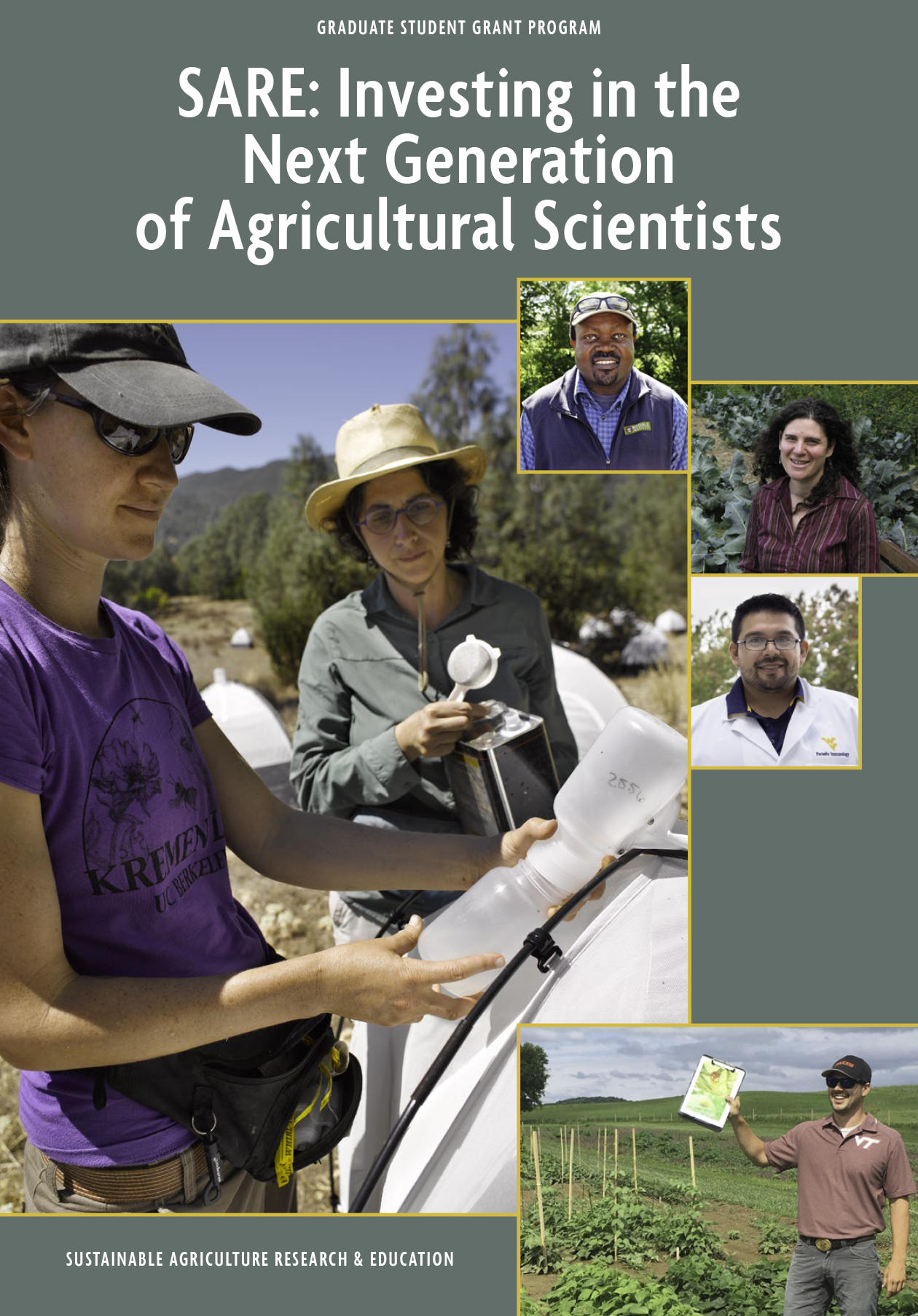 Investing in the Next Generation of Agricultural Scientists is available as a 12-page publication in print or online PDF. Visit the SARE website to order free print copies or download the PDF now.